Sell Jewelry
in San Marcos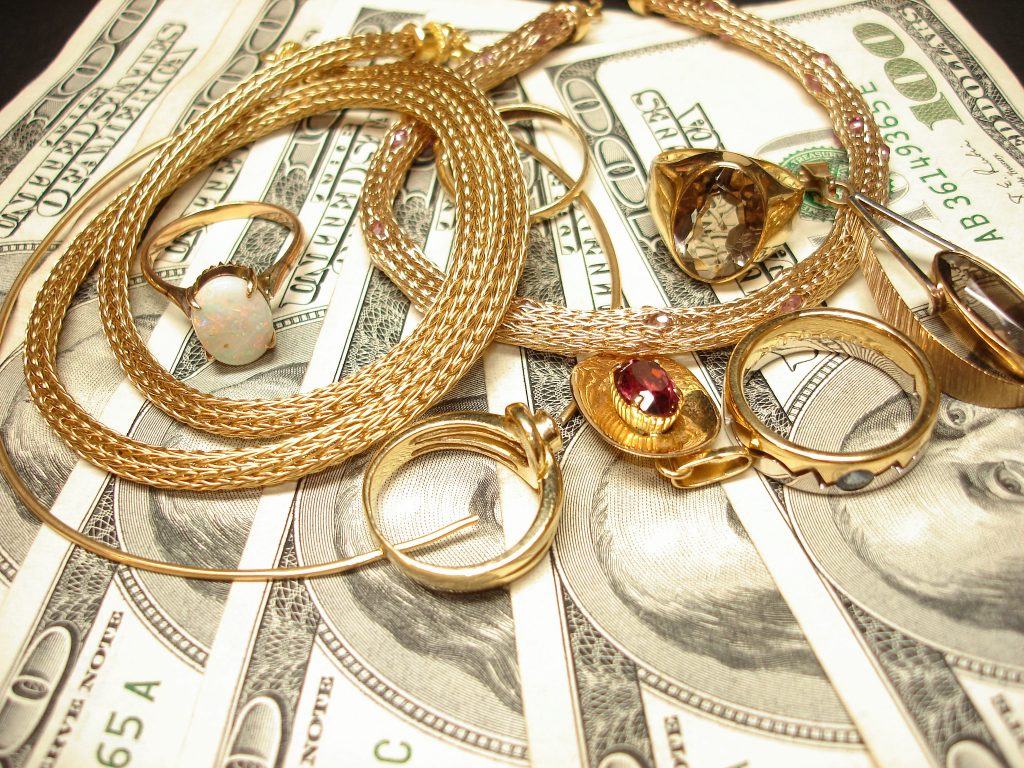 Oceanside Jewelers offers a variety of options to sell jewelry in San Marcos, Escondido, and North San Diego County area, whether it is cash for gold, cash for silver, cash for diamonds, gold coins and silver coins, bars and bullion, or fine watches. If you are a business owner looking to liquidate jewelry inventory, or an heir or trust manager trying to find the highest offer on an estate collection, we will travel to your location and make you a make you a free, no obligation cash offer on your valuables!
We have a certified, GIA graduate gemologist on staff along with owner and master jeweler Chad Elliott, who has over 25 years of experience in the industry buying, selling, and manufacturing jewelry. Our experience makes us one of the most competitive jewelry buyers in San Diego County, more often than not beating other jeweler's offers on gold, silver, platinum, diamonds, fine jewelry and fine watches. Our practice in buying and selling jewelry is to make the process as straightforward and as possible, building our business on "win-win" relationships with our customers.
Next time you're searching gold buyers in San Marcos, Escondido, and North County, give Oceanside Jewelers a call and allow us to make our best offer!
For more information on our jewelry buying services, check out our main page here.
---
Other services offered in the San Marcos area:
-Fine Jewelry and Watch Appraisal and Assessment:
We offer complete and accurate appraisals and assessments on jewelry, ensuring you get the best possible valuation for insurance or estate purposes.
-Diamond and Precious metal brokering:
Whether you are buying or selling gold, silver, platinum, or diamonds, Oceanside Jewelers can make you a highly competitive offer, as well as a free no obligation estimate!
-Wholesale Repairs, Manufacturing, and Trade Services
We provide a complete line of Jewelry production and trade services, including repairs, design and modeling, and manufacturing in a wide variety of styles and materials.
---
Sell Jewelry San Marcos
Review
By KC F. on 07-25-2013
On Yelp
"I took a woman's wedding band and engagement ring as well as a men's band to see what they would offer me for them. I had already went to a few other places and had appraisals that I was unhappy with. This place offered me an amount I thought was fair. Its hard to sell jewelry you paid so much for and that might hold sentimentality but they made the experience pleasant and as comfortable as possible. Very professional, they pay fair prices for jewelry, and although I wasn't shopping they did have some beautiful pieces. I'd recommend checking them out for buying or selling."