Cash for Gold Jewelry
Gold Buyer Escondido
The Best Jewelry Buyer in Escondido & North San Diego County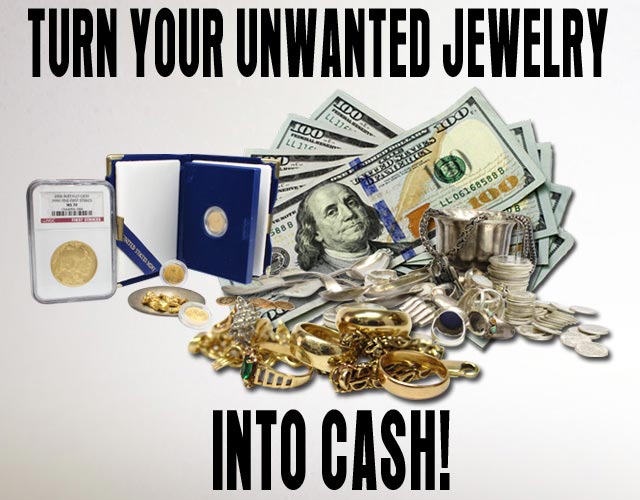 There are probably hundreds of businesses in the North San Diego County area that pay cash for gold, diamonds, watches and jewelry. From jewelry buyer kiosks in the mall to gold buying apps on your Smartphone, it can hard to be sure who to trust doing business with. With that in mind, many people travel from all round North San Diego County, including Vista, Escondido, and Camp Pendleton, often after checking at other stores, to sell their jewelry with us!
The reason is simple, we strive to be the friendliest, most straightforward, and highest paying jewelry buyer. As professional jewelers as well as jewelry buyers, we have the expertise to give you the best possible assessment of your valuables, and are able to break down our offer by item, weight, and karat quality. Also unlike many gold buyers, we also pay on diamonds and colored stones. With a certified GIA gemologist on staff, we can assess the value of your stone on the spot and include them in your offer. And also like many other jewelry consignment or resellers, we pay cash on any precious metal, including coins, boullion, even gold fillings! Our offers are based on up to the minute gold and silver market prices, ensuring you get the fairest possible price on your precious metals, whatever form they be in!
So next time you're looking to sell jewelry in the North San Diego, stop by the friendly professionals at Oceanside Jewelers and allow us to make you our best offer on your valuables!
Review
By Markus L. on 01-27-2013
On Yelp
"They paid the highest price for my jewelry compared to other places. It took only a few minutes. Very recommended."