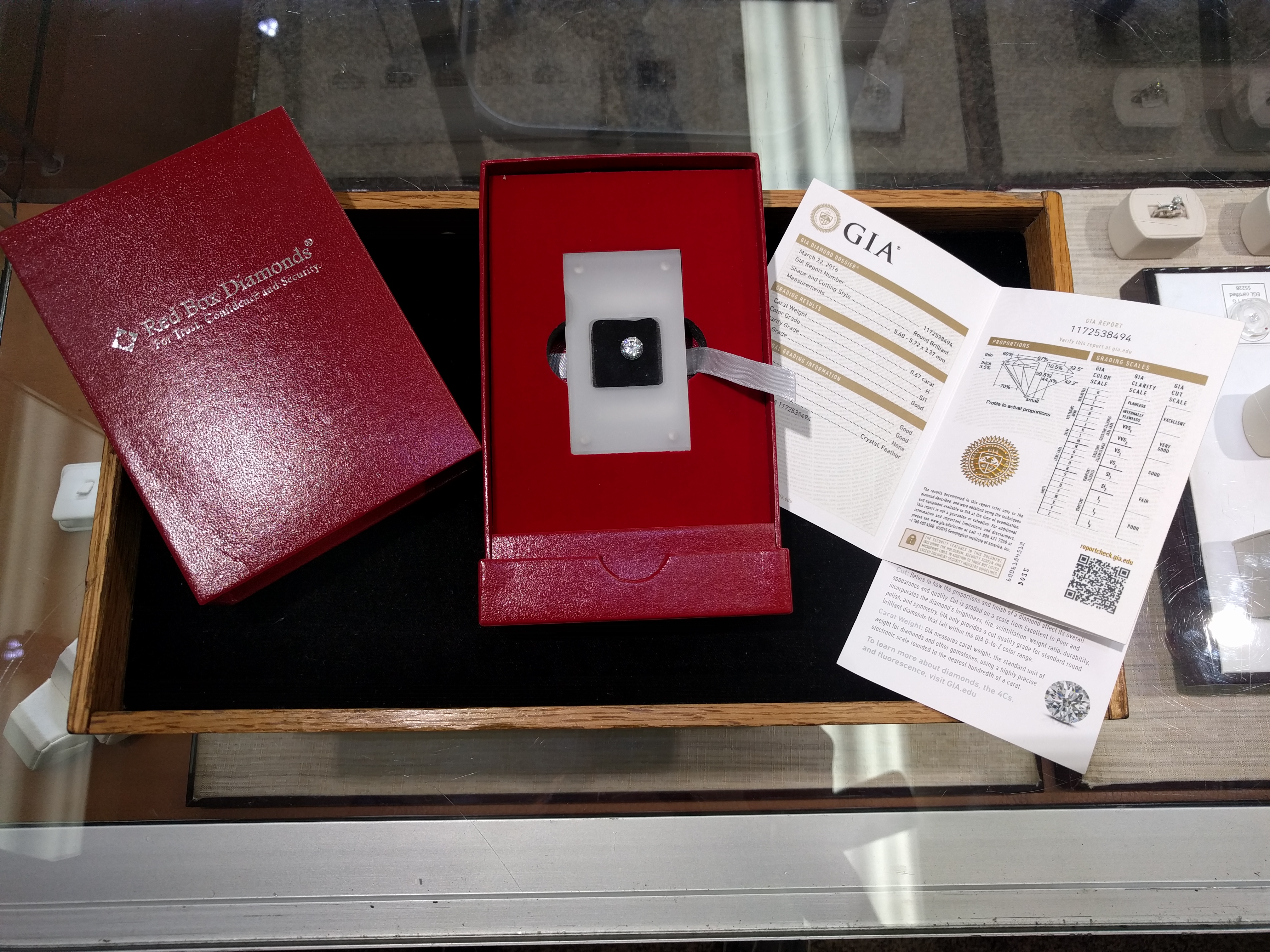 In our effort to provide the best possible options when it comes to purchasing a diamond for an engagement ring, we've decided to partner with Stuller's Red Box Diamond program, and it's hard to find a better option than that!
Stuller Inc. is the world's largest supplier of jewelry making tools, components, and gemstones, and we've been using them exclusively since we opened our store. In addition to our own diamond inventory, we have access to thousands of stones in Stuller's inventory in every size from .25 to over 6 carats, and every combination of color and clarity. In addition, all Red Box stones are hand selected for excellent cut, polish, and symmetry, and are independently graded and certified by GIA or AGS, the two most respected grading houses in the industry.
Here's why we're excited about being able to offer you these stones. – All of Stuller's Red Box diamonds come with a free year's insurance against loss, theft, or damage, and most importantly, come with a lifetime trade up guarantee! Most retail trade in offers require you to spend at least double your original purchase to qualify for a trade in, but at any point you can trade in your Red Box diamond for 100% its original cost toward any other Red Box stone $1 or more than the previous!
Stuller's Red Box Diamond program takes the stress and risk out of buying a diamond, especially if it's your first time, and with diamonds starting at $400, it's an easy step to take toward your ideal diamond!
for all the info on the Red Box Diamond Program:
http://oceanside-jewelers.com/RedBoxDiamonds