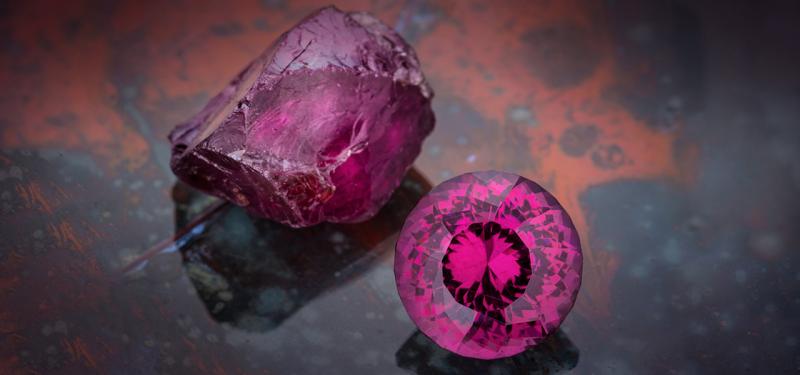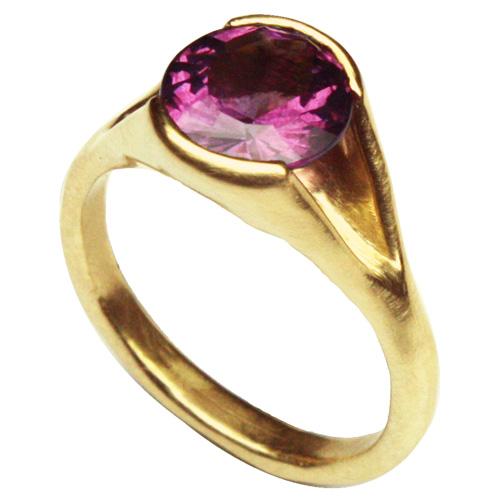 We recently finished another custom designed gold ring, this time with a beautiful and unique stone. GIA's Gems and Gemology magazine recently featured a cover story on color changing pyrope garnets. These unique stones change hues from hot red pink to deep blue purple, depending on exposure to flourescent or outdoor light. The stone we received came from the same batch as the cover stone, and was cut by the same local cutter, Meg Berry of Rainbow! To complement the mesmerizing round spiral cut, we went with a simple and rustic half bezel solitaire, with walled sides to protect the stone while exposing it to as much light as possible. The 18k yellow gold was then given a soft sand finish to bring out the deep yellow of the gold, a perfect contrast to the vivid colors of the stone!
for more info check out our custom designed gold page!
http://oceanside-jewelers.com/custom-design-gold
Check out GIA's article on the color change garnets!
http://www.gia.edu/gems-gemology-winter-2015
Master Gemcutter and local from Rainbow, Meg Berry!