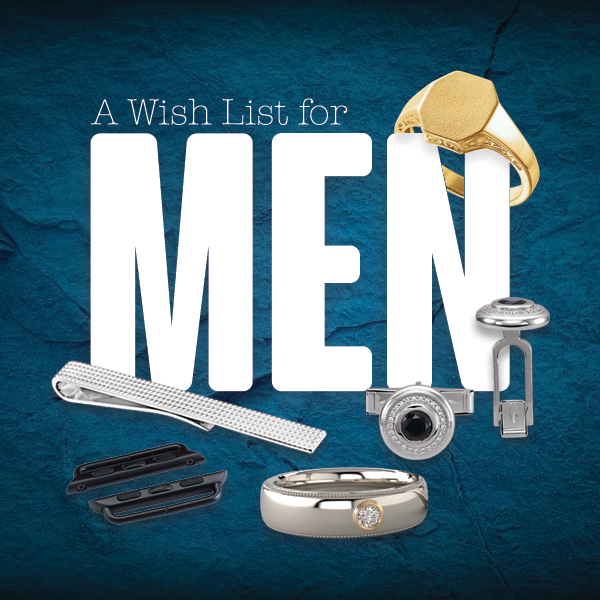 Your dad, husband, uncle, grandpa, or brother can all be hard gift buys for the holiday season. Jewelry may not be the obvious choice for men, but it's definitely worth looking into.  Guys don't usually buy a lot of jewelry for themselves, so why not give them something they wouldn't think of getting themselves. A a simple gold band, cuff links, or money clip all carry a personal touch. It doesn't have to be extravagant, just a small, elegant token of your appreciation. Even if it's a new band for that watch he beats on every day, it'll make him feel like a million bucks!
As we all start working on our inevitable gift lists this season, keep these simple jewelry ideas in mind for the men on your list!
for more ideas, check out our men's ring portfolio!