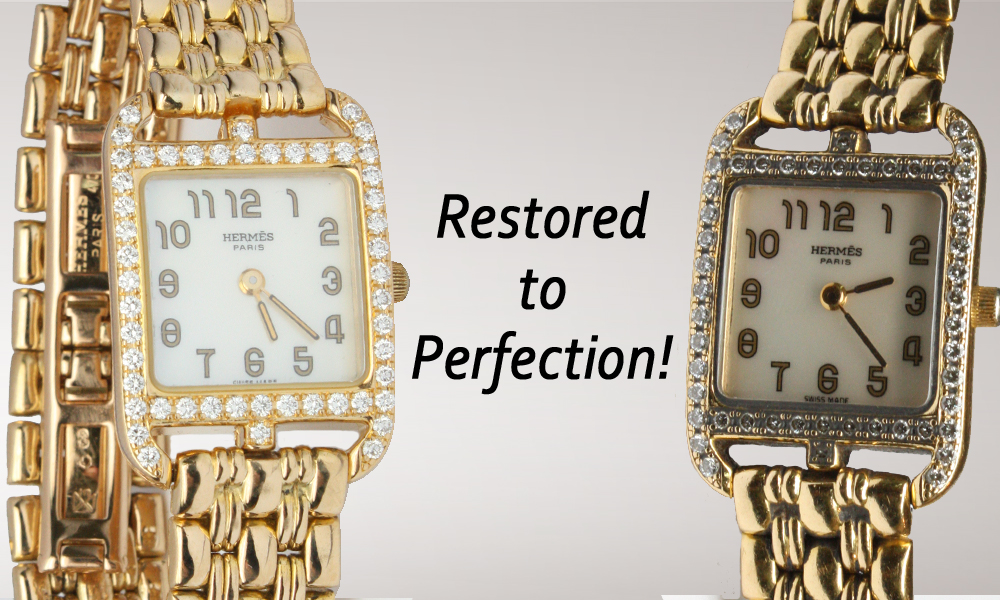 One of the greatest pleasures of being a jeweler isn't just finishing a brand new piece, but also breathing life back into someone's old favorite.
We recently put the finishing touches on a particularly astounding watch restoration. This ladies 18k gold and diamond Hermes watch came in needing internal repair, but we also got the chance to restore the case and band. Refinishing a watch like this is an art, you can always polish more, but you can't polish less. In any case, we're really happy with the end result, restoring not just the watch, but the feeling it brought to it's owner when it was brand new!
Whether it's a battery change or a full restoration, we offer complete watch repair services, including certified repairs for most fine watch brands. Why trust anyone else with your favorite timepieces?
more on our professional watch repair services:
http://oceanside-jewelers.com/watch-repair-and-jewelry-appraisal-services