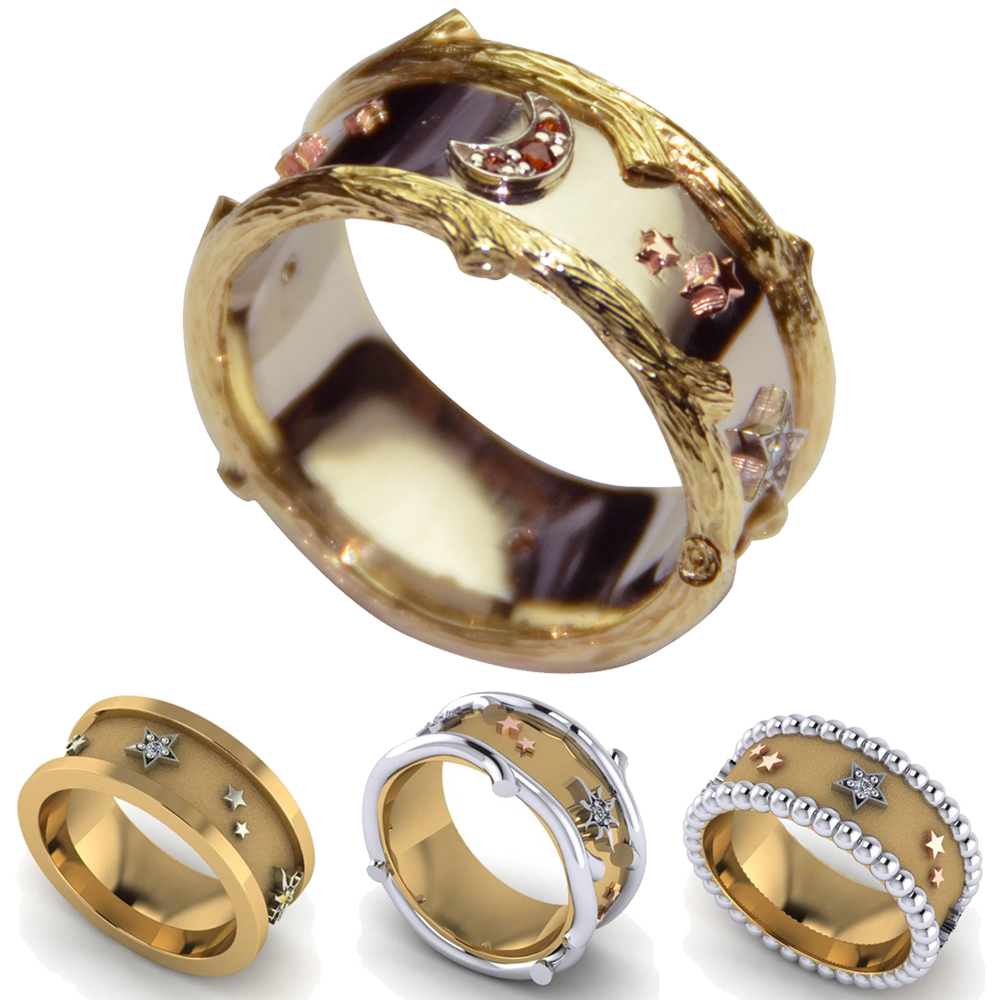 Why shouldn't your jewelry be as unique as you or the one you love?
Besides making highly precise models for 3d printing and casting, our computer modelling software allows us to iterate designs with much more speed and flexibility than traditional methods. In our most recent project, we were able to experiment with color, pattern, and edge on this one of a kind ring, designing in dialogue with our customer to create a truly personal wedding band!
for more inspiring jewelry design, check our jewelry design portfolio!