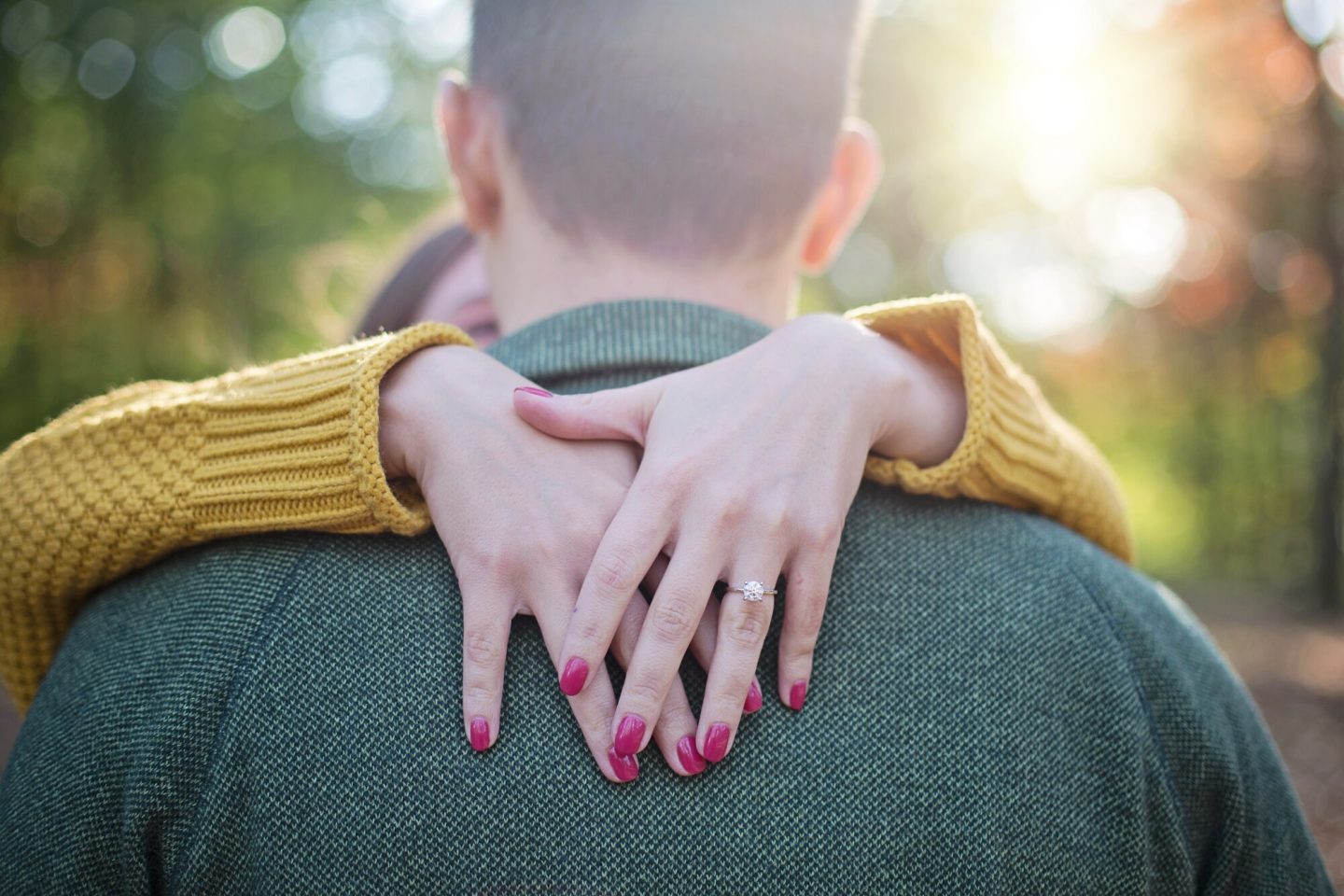 It's no surprise that only 10% of proposers ask their partners to marry them without a ring. An engagement ring is a promise that you'll be together through thick and thin.
On average, proposers look at around 15 designs before making a final ring decision. How can you choose the perfect engagement ring with all of the choices you have?
First, you'll need some guidance from your partner. Second, you'll need this guide. Keep reading to learn more.
Determine Ring Size
The perfect engagement ring fits just right. The ring should slide on easily with enough resistance so it won't fall off when worn.
If you are ring shopping with your soon-to-be fiancé, finding the right ring size is easy. When the proposal is a surprise, you can follow a ring chart by using a ring your loved one already owns or by asking their friends and family.
Choose a Ring Setting
When you buy an engagement ring, you might be more focused on the cut of the diamond. However, the ring setting is just as important to consider.
The ring setting determines how the center diamond is mounted and can give a ring more personality. A solitaire setting is common because it can accommodate a variety of diamond shapes, but these are other options:
Channel
Bezel
Vintage-inspired
Halo
Split shank
Ring setting style is easier to choose with the help of a professional and your partner by your side.
Select a Precious Metal
The setting you choose can be made out of different metals and colors. The metal you select should enhance the look of the gem to create the best engagement ring.
The most popular options for engagement rings are platinum, 18k gold, and 14k gold.
Platinum jewelry is rarer and therefore more expensive. 14k gold is considered the most wearable but 18k gold is one of the favorites for a custom engagement ring.
Find the Right Diamond
Engagement ring styles are often based on the diamond. When finding the right diamond for an engagement ring, consider the following:
Cut
Color
Clarity
Carat weight
A diamond's cut is often associated with its shape. The cut also reflects how the gem looks in natural light and the amount of brilliance and sparkle a ring has.
The finest diamonds are colorless but most diamonds will have a trace of yellow. Colorless grades are the rarest options.
The highest grade of clarity in a diamond means it has few or no imperfections. A trained diamond grader can tell whether or not a diamond has external blemishes or internal inclusions.
Last, consider the carat weight of the diamond. The larger and heavier the diamond, the more expensive it will be.
What Is Your Perfect Engagement Ring?
The perfect engagement ring for you does exist! To go out there and find it, you'll need to consider the factors in this guide.
If you are shopping for a surprise engagement, knowing your partner's likes and dislikes will come in handy.
When you know the ring size, choose a ring setting, select a precious metal, and find the right diamond, you'll be able to create an unforgettable engagement.
For more information about engagement rings, contact us today or shop our bridal collection online.