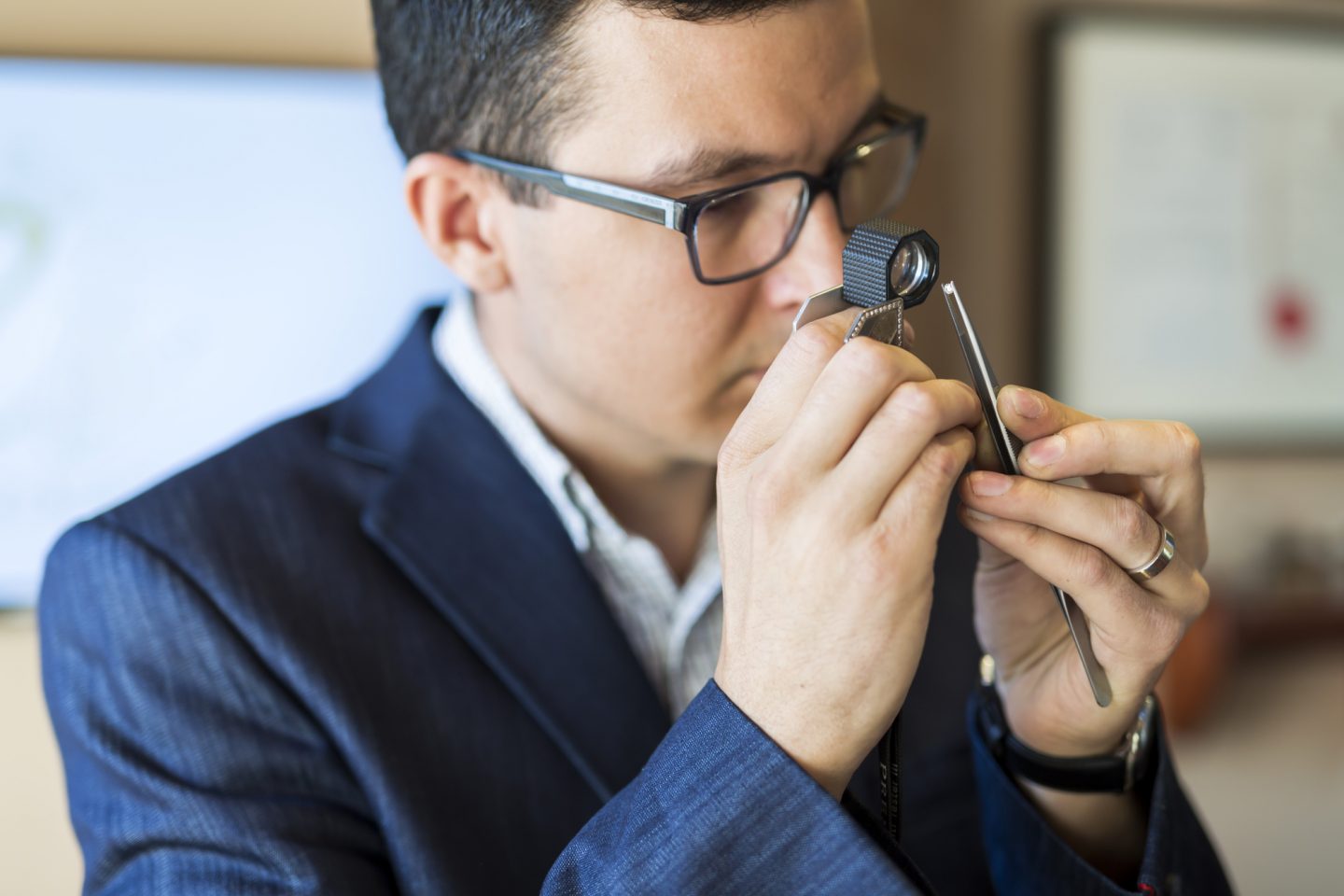 Are you looking at that shiny engagement ring on your finger wondering what its jewelry value is?
If so, it's time to start looking for a jewelry appraiser.
There are many reasons why people choose to get a jewelry appraisal. But by far the most important reason is for insurance purposes. In the event your jewelry is lost, stolen, or damaged, it pays to know you're covered.
If you're looking to get your jewelry valued, it's time to start searching for potential jewelry appraisal services. Learn how to find a reputable company right here, right now.
Know What Kind of Appraisal You Want
With so many types of jewelry appraisals, it's important to know what you want and find an appraiser who specializes in it.
Did you inherit a piece of jewelry and are unsure what gemstone it is? Or do you need documentation for jewelry insurance? Either way, having a clear goal will help you narrow your search.
Appraisal Credentials
A trustworthy jewelry appraiser is certified by a nationally recognized appraisal organization. Appraisal licenses must be renewed every two years or they will expire. So, it's important to check the date and ensure it's up-to-date before making your decision.
Gemological Credentials
The same goes for gemological credentials. Don't be afraid to ask an appraiser for their credentials. A GIA graduate will have comprehensive knowledge of diamonds and gemstones.
But this is the minimum credential to look out for. Make sure they also have appraisal training and can provide documentation when asked. This documentation should be through a recognized association.
Experience
An experienced appraiser is worth their weight in gold. They can identify your jewelry and determine an appropriate value. With an experienced appraiser, you can trust that they know what they're doing.
Continuing Education
As with most industries, keeping up with the latest issues and developments is crucial. Choose an appraiser with continuing education certificates to give you peace of mind that you're dealing with an expert in the field.
Reputation
The best way to seek out an appraiser's reputation is by checking out their online reviews. How easy is that? Google, Facebook, Yelp are good places to start your search.
Keep in mind that reviews are often subjective and even fake or anonymous. Use it as a starting point but also take it with a grain of salt.
A Jewelry Appraisal Company You Can Trust
A jewelry appraisal is the first step in protecting your most precious valuables.
Avoid an over-inflated appraisal and stick with the experts. A professional jewelry appraiser will determine a fair and accurate replacement value.
And for the best appraisal services, choose Oceanside Jewelers. We offer many types of jewelry appraisals, including for insurance purposes, trusts, and estates. Our fully qualified team takes pride in providing you with a fair and accurate appraisal.
Protect your jewelry. Contact us to book an appointment today.