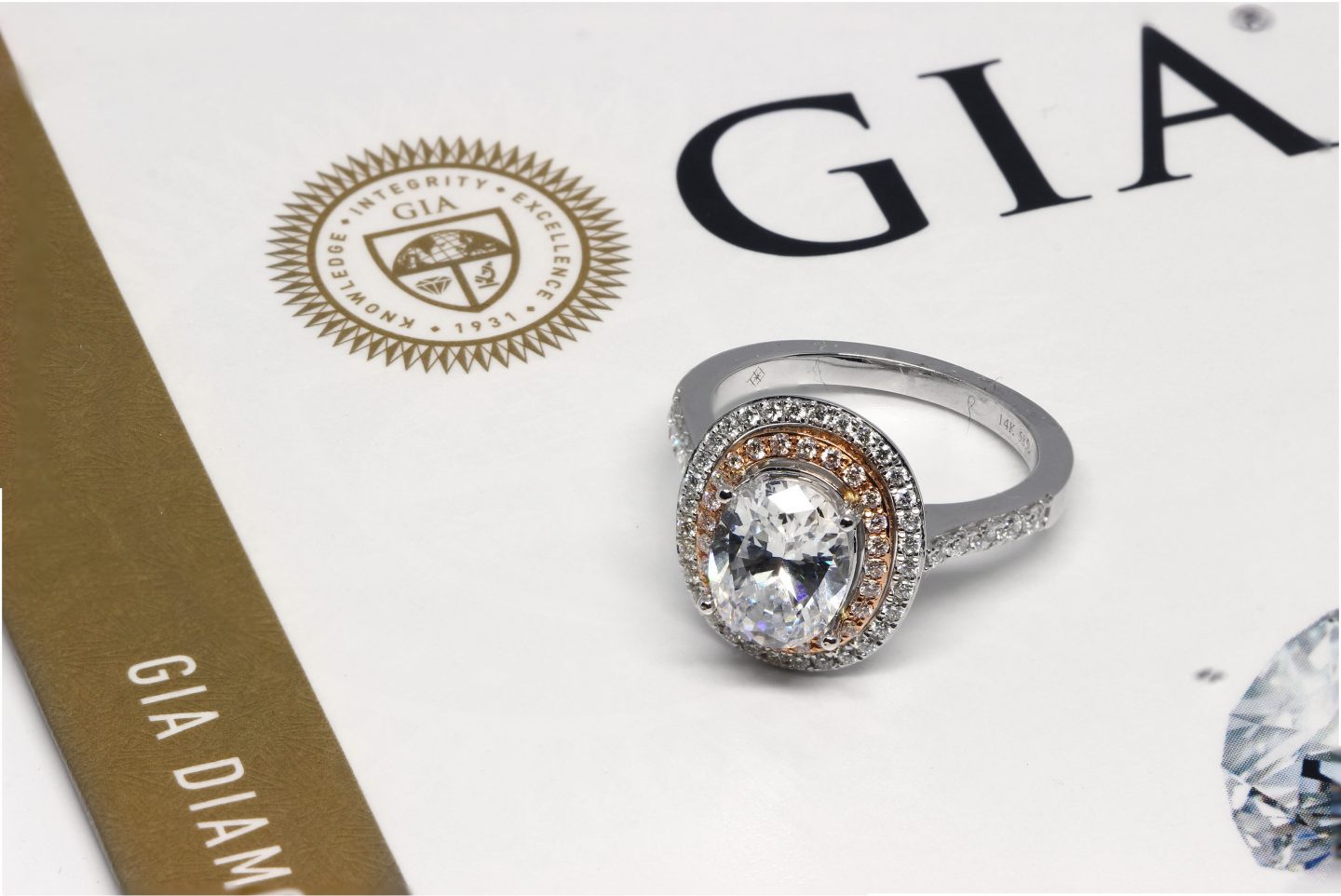 Are you already engaged or thinking of popping the question? If so, you've probably wondered about engagement ring insurance.
What is it? What does it cover? And, do you need it?
If you came here with questions – you're in luck. We've got answers! Keep reading for all that you need to know about insurance for engagement rings, explained in simple terms that anybody can understand.
Engagement Ring Insurance Basics
In 2020, the average couple spent nearly $6,000 on engagement jewelry! That's a sizeable investment, and it goes without saying that you want to be sure your purchase stays safe and sound.
That's where engagement ring protection comes in.
Standard renters and homeowners insurance will only cover a set amount of jewelry – usually between $1,500 and $2,000. And, it might only cover items that are physically found within your residence. So, if you're spending more than a basic policy will cover, or the ring will be worn outside your home, you'll need added protection.
One option is purchasing separate protection for scheduled personal property. This will allow you to insure higher valued items that are not found within your home. But, you might get stuck with a large deductible.
Consider Specialized Coverage
Rather than forever wondering whether or not you'll be covered should your engagement jewelry be lost or stolen, you're better off purchasing a specialized policy.
First, you'll need to have the ring appraised to establish its value. Then, you can find a plan that will protect your engagement ring, including replacing or repairing it should the need arise.
It's surprisingly affordable to insure an engagement ring, with prices averaging $1 to $2 for every hundred dollars invested. This means that insuring your $5,000 bling could cost as little as $50 to $100 per year.
More Hot Tips
In order to keep your ring's insurance up to date, you'll likely need to have it reappraised every few years. And, if you make any upgrades, like adding diamonds or precious gemstones, you'll need to add them to your policy.
You may also be able to save money on your insurance by installing a home security system, safe, or small locking deposit box. And, your rates will likely go down if you move away from the city where crime rates tend to be higher.
Lastly, you can save yourself a whole lot of hassle and heartbreak by owning more than one engagement ring. That way, you'll be free to wear your investment piece when it's appropriate and a smaller, less valuable ring in riskier situations. This tip is especially important for couples who travel extensively and participate in adventure sports – prime times to lose an engagement ring!
Perfect Engagement Jewelry – Protected
Now that you know the basics of engagement ring insurance, you're free to shop – and propose, worry-free. And, while you're at it, consider purchasing wedding ring insurance for your band, as well. After all, you never know what kind of curveball life might throw your way – and you don't want to miss out on that extra protection just in case.
Are you still shopping for that perfect engagement ring?
If so, consider a custom creation from Oceanside Jewelers. Contact us or call 760-722-4950 to discuss your ideas and inspiration. We're happy to help!