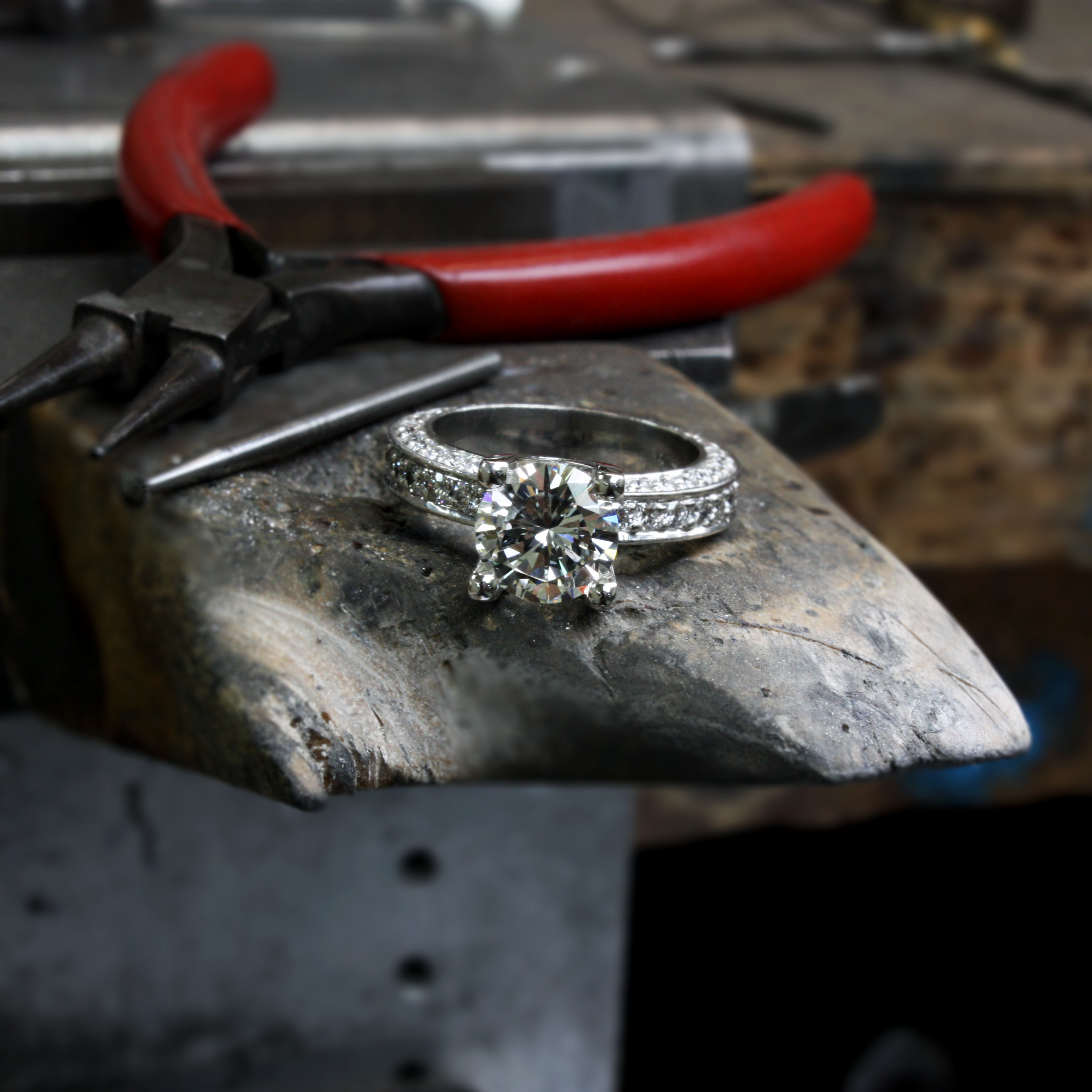 The dog days of summer are here. Out come the shorts, sandals, t-shirts; and many of us aren't wearing much jewelry. Which is why summer is the perfect time for jewelry repair! While your big pieces are hibernating through the hot months, it's a good idea to bring them into your local jeweler for a once-over, checking for any loose or damaged prongs, replacing lost stones,  repairing broken chains, changing batteries in watches, or even just polishing and refinishing. Whatever servicing your jewelry may need, an ounce of prevention equals a pound of cure, especially with the frantic rush of the holiday season ahead.
For those of you planning a fall wedding, it's certainly a good idea to bring your ring in for service well in advance. If you've worn your engagement ring for a while before the ceremony, or you're using an heirloom family ring, make sure you get it it checked before the ceremony. You'll save yourself the stress of an emergency rush to the jeweler days before the wedding, and you'll thank yourself for the peace of mind knowing your ring is secure and looking it's best for the big day!
We at Oceanside Jewelers provide a whole range of jewelry and watch repair and restoration services. All work is done on-site by owner and master jeweler Chad Elliott, who sticks to the highest standards of workmanship and customer service.
for more info, check out our jewelry services page