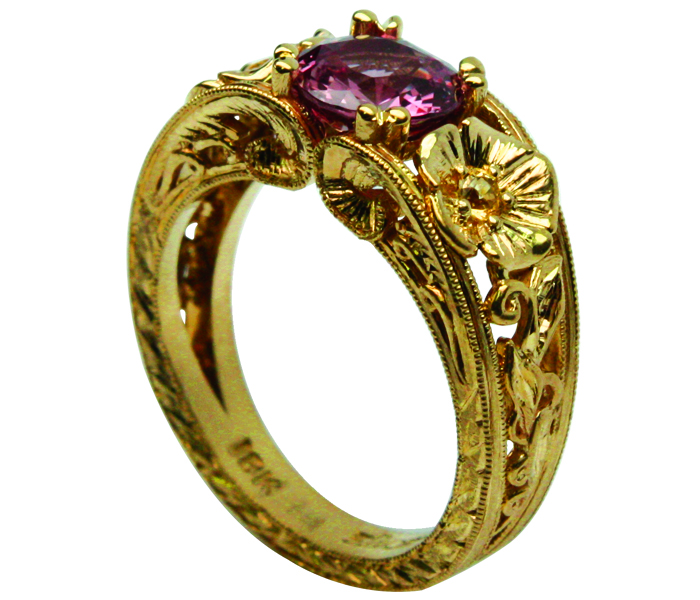 The Padparadscha  Sapphire is one of the most exotic and and sought after stones of the Sapphire (Corundum) family. They're renowned for their mix of pink and orange hues,  blending the characteristics of rubies and yellow sapphires (some say the color is mix of the sunset and the lotus blossom), and are found only in Sri Lanka.
One of our customers recently brought one of these rare and beautiful stones in, and we created an 18k yellow gold mounting to contrast and complement the rich color of the stone featuring both cast and hand engraved designs. One of my recent favorites!
for more info, check out our custom jewelry design page!