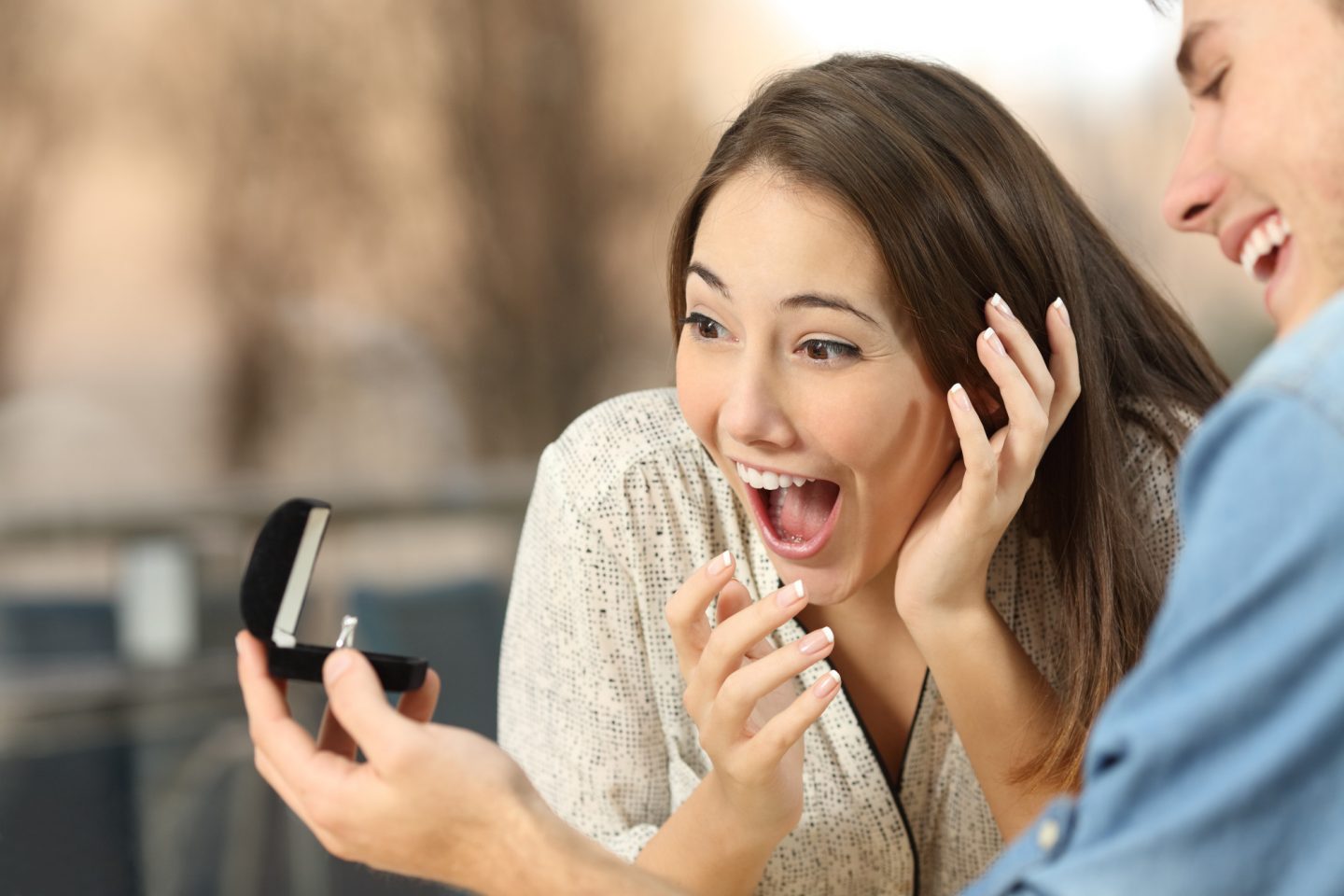 Congratulations! He popped the question and you said yes! Now you have this beautiful reminder of that special day right on your finger.
This is a treasure you will want to protect. The good news is that caring for an engagement ring isn't complicated. Here are 5 tips to engagement ring care to maintain that perfect shine.
1. How to Store an Engagement Ring
We understand that you never want to take off your ring, but there are times when it's absolutely necessary. For those times, you need a designated space set aside for just your engagement ring.
If you take your ring off to sleep or need to have it off for a long period of time, it's best to place it in a cloth-lined box away from any other jewelry. Keeping it by itself will keep things from scratching the surface of the stones or band. Usually, the original ring box will work fine for this.
For times when you need to just take it off for a few minutes, it's a good idea to have ring dishes at various places around your home. When you always place your ring in one of these dishes or in its box, it will be easier to keep track of where it is when not on your finger.
2. When to Take Off Your Engagement Ring
Sneaking a peek at your ring as it sparkles on your finger can become addicting, but there are some times when it's best to take it off. Soap and lotion will dull the look of the stones over time. You don't need to take it off every time you wash your hands, but it's a good idea to remove it briefly when you're applying lotion.
You should also remove your ring anytime your hands will be in the water for any length of time. Your fingers can shrink and your ring could slip off. Activities like washing dishes or swimming are times you'll want to go ring-free.
To prevent damage, remove your ring for strenuous activities like lifting weights or moving furniture and anytime you are gardening or working with harsh chemicals. It is a good idea to never take your ring off in a public place because you run the risk of forgetting and leaving it behind.
3. How to Clean an Engagement Ring
No matter how careful you are, your ring will have some buildup of dirt and oil around the setting. The stone sparkles when it interacts with light and the dirt will affect the shine.
Every few weeks or so place the ring in a bowl of lukewarm water with a drop or two of mild soap. Let it soak for at least 10 minutes and gently scrub away the dirt with a soft-bristled brush (like a baby toothbrush). Once it's clean you can pat it dry with a lint-free cloth.
4. Regular Maintenance
There are things that only your jeweler can do. Depending on the metal of your band, you may need to take your ring to a jeweler for a professional polish.
In most traditional stone settings, prong checks only need to happen every 3-6 month. Keep an eye on it and if the stones appear to be getting loose, take it in to be tightened. If you notice any major issues, take it to your jeweler immediately. 
5. Get Insurance
In addition to implementing these engagement ring care tips, you'll want to make sure your ring is insured. Have your ring appraised and then get a policy that covers the full replacement cost of your ring and get a new appraisal every five years. Then update your policy to reflect the new amount.
Engagement Ring Care
Having the best engagement ring care isn't complicated. With these 5 tips, you will keep your ring looking beautiful long after you've said 'I do!'
For help in maintaining the life of your engagement ring or to purchase new treasures to honor milestones in your marriage, contact Oceanside Jewelers!