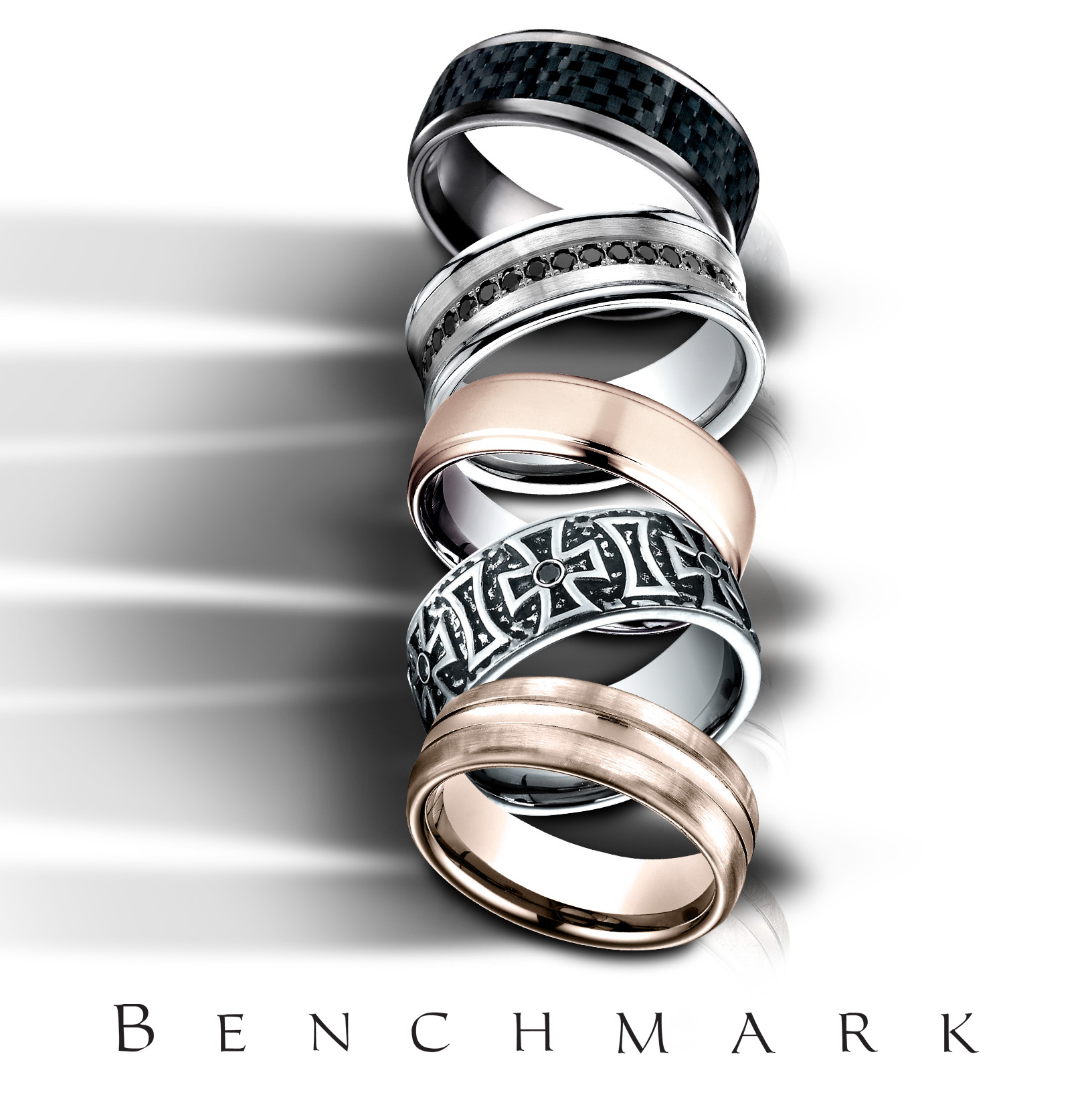 Contemporary Metal Wedding Bands by Benchmark
In the jewelry market, especially amongst men's wedding bands, there has been a surge in popularity for rings made with tungsten, titanium, cobalt, and ceramic alloys. Often referred to as "contemporary" or "non-traditional" metals, these rings have more masculine look and feel, are more durable, and often come at a much lower cost than precious metals. Naturally, a lot of guys have been opting for rings in these new materials, here are some of the points to keep in mind when considering a contemporary metal band.
They're considerably less expensive than precious metals.
Many guys prefer the less flashy or more masculine look of contemporary metals. Tungsten for example is a lot darker than silver, and also quite a bit heavier. Many wearers are impressed with the heft of a tungsten band.
While tungsten, titanium, and ceramic are much harder to scratch, the trade-off is that they're brittle, and much more prone to shatter, even when dropped on a tile floor.
The brittleness also means that these rings cannot be repaired or resized, or polished. If the ring wears, breaks, chips, or no longer fits, it has to be replaced entirely.
That being said, choosing to go with a precious metal or contemporary metal wedding band is completely up to the customer, there are pros and cons to both. We proudly carry Benchmark rings in store. Benchmark manufactures the highest quality bands in both precious and contemporary metals, and most importantly, offer a lifetime warranty on all their products. That means if your ever need a resizing or repair on your band, Benchmark will replace it no questions asked.
for more info on Benchmark and Contemporary Metal Rings, check out our Benchmark Page!
http://oceanside-jewelers.com/design-portfolio/benchmark-rings