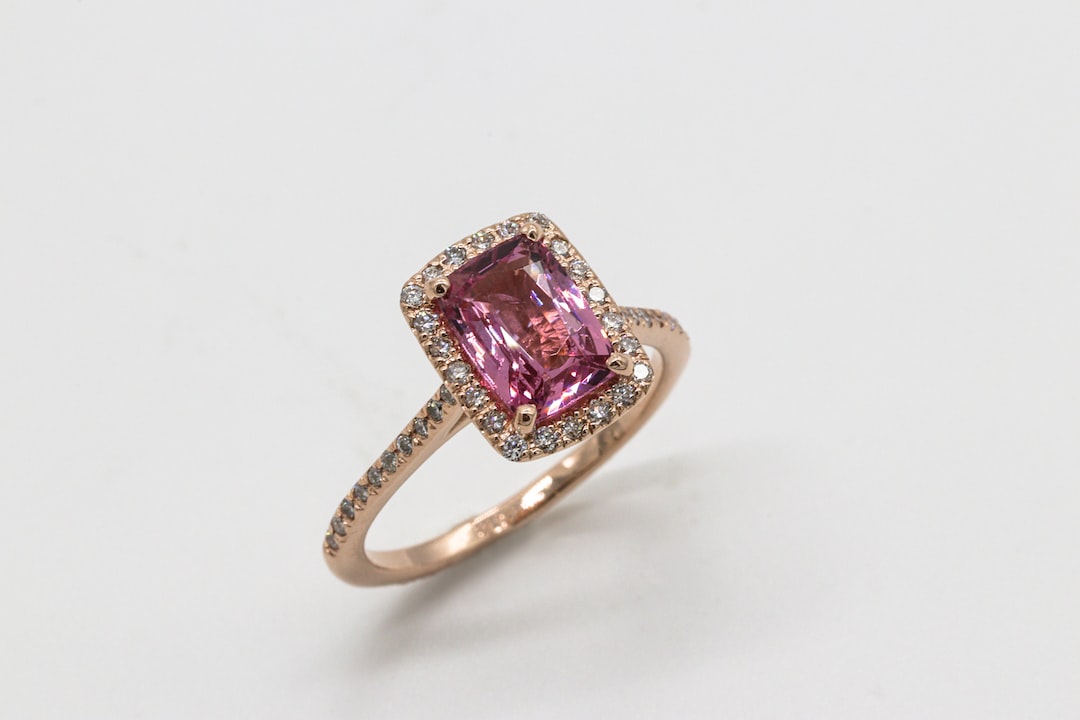 Archduke Maximillian gave the first diamond ring to Mary of Burgundy in 1477. People have since solidified diamonds as the engagement ring stone of choice.
Just because a diamond is the most popular engagement ring stone, it doesn't mean it's right for everyone. You can't go wrong with a pink sapphire if you want a gorgeous and unique engagement ring.
If you're looking for an alternative diamond ring but don't know much about pink sapphires, you've come to the right place. Our guide covers all the reasons this stone is fit for a princess.
Sapphire Vs. Diamond Engagement Rings
Pink is a soft, classic color, so it's no surprise that having a pink engagement ring is a popular choice. When going for a pink center stone, there are a few differences between a pink diamond and a sapphire.
Pink sapphires have a brighter color than pink diamonds. The sapphire is the way to go if you want a more intense pink.
Pink diamonds are a precious gem that is very rare. This rarity makes them a costly engagement ring choice.
Pink sapphires are just as beautiful as diamonds but more cost-effective. You can buy a bigger center sapphire stone for less than a diamond of the same size. 
About Pink Sapphires
It wasn't until the late 1990s that the pink sapphire became more available for people to buy. Then is when people found pink sapphire deposits in Madagascar. Now, you can find pink sapphires from Sri Lanka, East Africa, and Myanmar.
Color
When choosing a pink sapphire, you'll get to select from many shades of pink. You can find pink sapphires in anything from vibrant magentas to soft baby pinks.
Cut
When picking a pink sapphire for your ring, you'll want to make sure you focus on the cut. A stone with a high-quality cut will sparkle and shine. Sapphires with a poor cut will look dull and less sparkly.
You'll also want to pay attention to the treatment of your pink sapphire. Some pink sapphires have heat treatments to help improve their clarity.
Size
Also, remember that the size of your pink sapphire stone may look different than a diamond. Because these stones are hard to find, they are cut to keep as much of the stone as possible. You won't find distinct calibrated sizes like you can with diamonds.
Style
Pink sapphire engagement rings look great in any style. You can choose a vintage pink sapphire ring or a sleek, modern design.
Sapphires also pair well with diamonds. Choose a setting with accent diamonds for even extra sparkle.
Celebrate Your Love With a Romantic Pink Sapphire Ring
If you're in the market for an engagement ring but want something that will stand out from the crowd, you can't go wrong with pink sapphires. When you choose a pink sapphire, your love will have a ring they won't want to take off for years.
If you are looking for the perfect pink sapphire ring, Oceanside Jewelers can help. We've been helping people with all their jewelry needs for the past twenty years. Contact us today to get the process started.